Dream Catcher Podcast with Co-Hosts Mandy McMillan and Carly Rodgers & Special Guest Enolia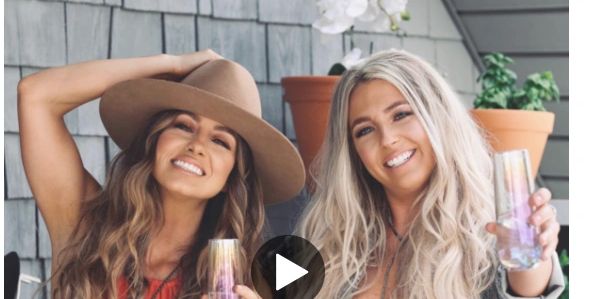 Empower and Enlighten
Ever since our paths crossed with Enolia our lives have been empowered and enlightened by her beautiful energy. Enolia describes her Life coaching as Ancient Wisdom to enrich our Modern Lives and she offers everything from the teaching of Indigenous studies to a variety of healing sessions. We are so excited to share her light with all of you and suggest connecting with her through her website and social media
3rd World Parlaiment one Spirituality with Speaker Enolia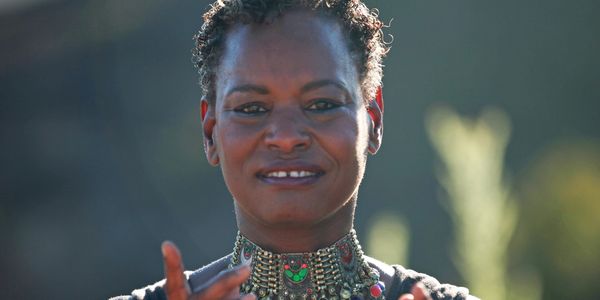 We are More Than Our Bodies ~ 
A Voice for the Voiceless
Orchard Hill Podcast with Host Sara Troy & Special Guest Enolia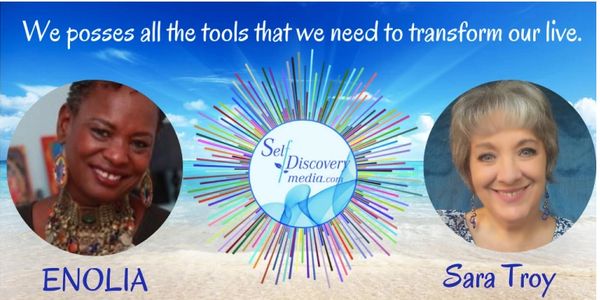 Ignite Your Heart & Soul
Inviting the Human Spirit to Grow
When we want to make a significant change in our lives, do we look outside of ourselves?  Enolia shares her journey about transforming her own life and the tools attained by working with indigenous elders to do so.  We already have everything that we need, we just have to know how to use it.
Enolia shares ancient wisdom to enrich our modern lives. 
Orchard Hill Podcast with Host Sara Troy & Special Guest Enolia and Sara Jane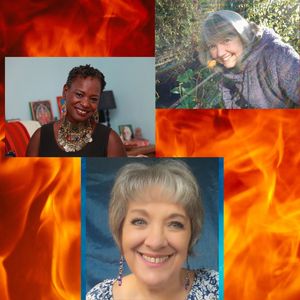 Ignite 2021 with Good Vibration
Release January 28th 
MAGAZINE ARTICLES AND INTERVIEWS
2021~ Visualize Success and Walk To It ~ The Magic Happens Magazine 
What does re­sis­tance look like? Each day we get up know­ing there is some­thing to ac­com­plish.  Whether we need to com­plete work or er­rands, the goal is to pro­pel our­selves for­ward within our 
ca­reer or life's jour­ney…
Shaping the Future Based on Here and Now ~ The Magic Happens Magazine 
The future is upon us whether we are ready or not. 
In my own life, I have created a vision for myself that I want to fulfill. The difference is, I have consciously chosen not to create my vision based o my past.  What does this mean?  I have noticed a trend….
Loving Self ~ The Magic Happens Magazine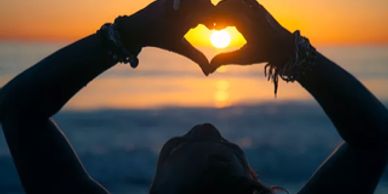 I am the cre­ator of my re­al­ity. What re­al­ity have you cre­ated for your­self?
Are you able to look into the mir­ror and love the per­son you see?
Em­brac­ing and lov­ing who you are com­pletely af­fords us the op­por­tu­nity …
Trusting the Invisible You ~ The Magic Happens Magazine
For decades we have been learn­ing the tem­plate of how to cre­ate our health and re­al­ity.  It's a united and in­te­grated process of ex­am­in­ing the body, mind and spirit and how they have to be united and in­te­grated.
Life's Journey is Transformation ~ ThriveGlobal Magazine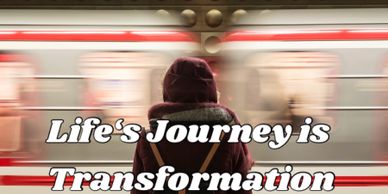 Do you realize your life has always been in a constant state of transformation?  As we look throughout history, life's journey has always been transforming. With every discovery made and every invention embraced, our lives have changed…
Taking Personal Responsibility Means … by ENOLIA ~ ThriveGlobal Magazine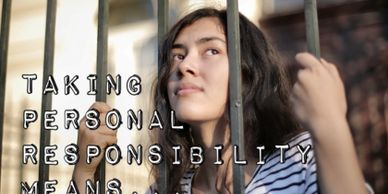 I Breathe Life Into Holding a Vision of Sovereignty, Creativity and Dignity for Myself By ENOLIA
Each of us has a life purpose.  Our presence is significant to humanity and to each other…  
Why Life is No Longer an Unconscious Journey by ENOLIA ~ ThriveGlobal Magazine
 The only constant in life is change and it is erupting all around us. As people who participate in the routine of life, it was easy to breeze through life unconsciously.  The routine made it comfortable to release responsibility for our thoughts, actions …
Urban Magazine Interviews Enolia A Path Worth Finding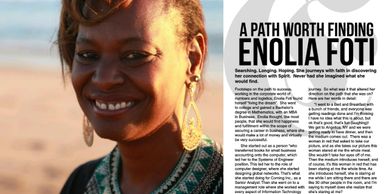 Dakari Ellis interviews  Enolia Foti for March Women's History month –  
Searching. Longing. Hoping. She journeys with faith in discovering her connection with Spirit. Never had she imagined what she would find….
Shoutout LA Magazine Interviews ENOLIA ~ Decision Makers Series: to start or to not to start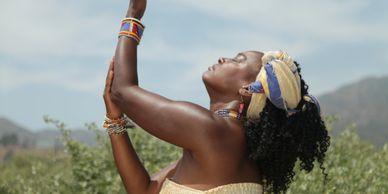 Hi Enolia, we'd love to hear more about how you thought about starting your own business?
At a young age, we all face the challenge of selecting a field, educating ourselves in it, then making a career based on the decisions we made. Some of us do this without ever exploring what in life we love…
Open To Who You re
Co-host Enolia and Sara Jane
Open To Who You re
Co-host Enolia and Sara Jane
Befriending Your Shadow Side
Co-host Enolia and Sara Jane with Special Guest David McLeod
Listen, Let Yourself Hear
Co-host Enolia and Sara Jane share their thought on listening and sharing 
Supporting & Working with Indigenous Youth.
Allowing the Knowingness
Special Guest Sara Troy of  Orchard Hills Podcast
Working with the Spiral
 In this episode they are joined by Dr. Linda Tello of 
Whole Earth Engineering to talk about Working with the Spiral
  You can learn more about Linda's work here: https://wholeearthengineering.org/
Exploring Sound As A Vibration
Enolia Interviewed by Gift of Healing TV's Sara Jane
How to Support Ohers While Being True to Yourself
What is the Color of Your Life?
with Guest Artist Satyavani Akula
Are You Standing in Your Truth
Why Life is No Longer an Unconscious Journey 
Living Life in the Unknown
Healing from the Sacred Feminine— Live com Xamã Enolia A Cura pelo Sagrado Feminino
Enolia discusses how to heal with the sacred feminine  – sharing tools and viewpoints with host Toni Soul and translator Ana Marinho Discussion is in Portuguese and English!—–Enolia discute como curar com o sagrado feminino – compartilhando ferramentas e pontos de vista com a apresentadora Toni Soul e a tradutora Ana Marinho.  A discussão é em português e inglês!
Community Collaboration
Enolia is interviewed by host  Mark Abadi on    "Discovering Your True Life Purpose".
A SHAMANIC MANIFESTO BY INA INKYUNG
A Shamanic Manifesto:  A NON-EGO-CENTRIC INTRODUCTION OF SHAMANISM
Thank you Ina Inkyung for including my singing and drumming in your manifesto.
Teaser – Film Completion  Soon/Fall 2020
A journey exploring what it means to be a truly beautiful woman in todays world.
As she approaches the age of forty, Anjula contemplates what women have been taught about being beautiful, and sets out to redefine this for herSelf.  Through dialogue and discovery she takes us on a journey, across time and space, as she explores and integrates a deeper understanding and new way of being. Enolia is one of her speakers.
YOTUS WELLNESS INTERVIEW/MEDITATION WITH HOST IZADORA MAIA
Yotus Wellness Center in Florianopolis Brazil invites ENOLIA to share an initiation of higher realms. We all have our purpose and now is the time to awaken it. Enolia takes you on a guided journey to embrace THE ALL and expand your heart.
The welcome starts in Portuguese and changes to English quickly.
Episode 13: Calequembe Part 2
Enolia shares her journey though Angola Africa in these short vignettes. One episode is released at the end of each month. We are up to episode 13.  If you would like to see the journey from the beginning, please go to Enolia's you tube channel.
Episode 12: Calequembe Part 1
Here Enolia is part of the Department of Cultures Program to present to factory workers. 
This interview took place a week before Enolia co-led a retreat in Versailles Paris.  The focus, Sovereignty of Self.
LET'S HAVE "THAT" CONVERSATION
When we shed the roles that are expected of us, what is it you find? Who am I? Enolia takes you on a journey to discuss what it means to shed roles and to embrace ourselves making a conscious choice.
Native Nations Festival, Painted Post NY 
Enolia is the Spiritual Elder for the Native Nations festival held annually every September at Watsons Homestead in Upstate New York.